Running from the Greenheads raises Money for the Fire Company
Date Posted: Saturday, January 22nd, 2022

Another Successful Fun-Raiser for Slaughter Beach Memorial Fire Co.

Presented by Penn-Jersey Building Services

The town of Slaughter Beach enjoyed fantastic sunny weather for the third annual "5K Run/Walk from the Greenheads & Family Fun Day" on Sunday, September 19, 2021. The race benefited the volunteer Slaughter Beach Memorial Fire Department, serving the Town and surrounding area since 1954. Bill Tobin, Fire Department Treasurer announced the event raised $14,483.50. The Town and Fire Company thank our many sponsors and runners/walkers who helped to make this happen. We also wish to thank the many volunteers who helped make this event a success.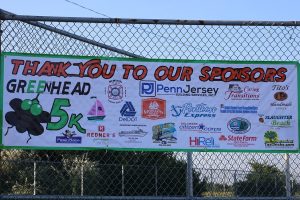 Tri-Sports Events organized the race and announced Matt Sparacino of Harrington was the winner with second place going to Jason Duncan of Clayton, Delaware. Runners came from as far away as Mahopac New York and the ages ranged from 9 to 79. In the walk event, first place went to Don Zalenski of Magnolia with second place going to Nick Eckhart of Baltimore, Maryland with competitors from as far away as San Antonio Texas. Full results can be found here: Greenhead_5k(1). Water for the participants was donated by Pepsi and Redner's Markets.
Participants were also treated to a swag bag full of goodies, t-shirt and a snack!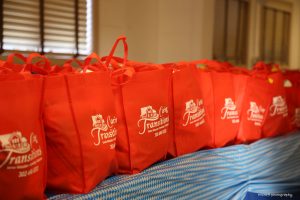 Following the race, participants and spectators were invited to a post-race concert by The Reunion Band with the 'fun-raising' continuing through organized raffles including two adult and two children's bicycles. Winners included Mike Erisman of Slaughter Beach, Leeann Waltz of Milton, Cora McKittrick of Milford and Alex Zebrowski of Milton.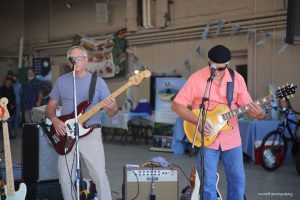 The Fire Department's Ladies Auxiliary served fantastic meals from their state-of-the-art kitchen along with soft drinks provided by Pepsi, and adult beverages were on offer from Mispillion Brewery and Tito's Handmade Vodka.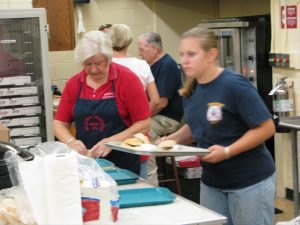 Activities included a bounce house, dunk tank, rides in the newly built barrel train, and fire-engine rides down Bay Avenue, as well as a family scavenger hunt organized by the DuPont Nature Center!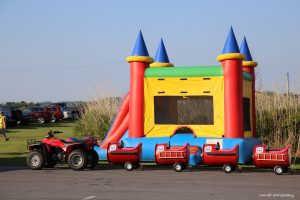 Exhibitors this year included: The Delaware Inland Bays, Dupont Nature Center, WSFS Bank, WIIN, and Coast Guard Auxiliary.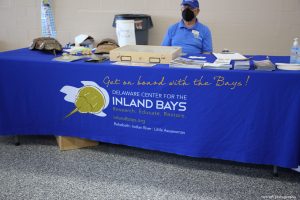 Additional photos by Becky Craft can be found here: https://anaverageview.smugmug.com/NonProfit-Events/2021-Greenhead-5K/
and here by Tri-Sports Charitable Events: https://www.trisportsevents.com/index.cfm?ref=30200&ref2=519
Next Years Running From the Greenheads 5K is scheduled for September 18th.
For More Information, Contact:
Julia Geha
townmanager@slaughterbeachde.com
302 424 7659